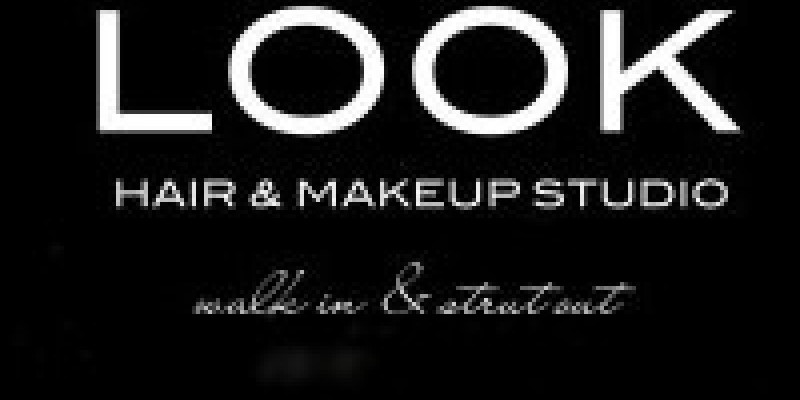 LOOK...Hair and Makeup Studio, San Clemente, California
LOVE THE WAY YOU LOOK!
LOOK is San Clemente's finest Hair and Makeup studio. Come experience our ultra modern salon with an uncompromising commitment to quality, luxury and style. Our stylists are talented and extremely creative artists. They always give you the experience you deserve. Our private luxurious salon, offers a full menu of beauty options. Including: custom coloring, Brazilian Blowout, hair extensions and hair styling or makeup for any event. We're also available for on location photo shoots, weddings or any special occasion you may have. Tell us what you want, we'll give you what you need, gorgeous results guaranteed! Make your reservation today! You will LOVE it!
HERE AT LOOK HAIR AND MAKEUP STUDIO, IT'S FAR MORE THAN DOING HAIR... IT'S AN ENTIRE EXPERIENCE. LOOK WAS CREATED TO INFUSE A NEW CULTURE AND HELP REVOLUTIONIZE THE INDUSTRY.
SIENNA IS A CREATIVE AND TALENTED HAIR AND MAKEUP ARTIST. GROWING UP AS A LOVER OF ALL THINGS LUXE:
BEAUTY AND GLAMOUR ; SHE'S FASHION OBSESSED. DOING WHAT SHE DOES BEST... SHE MAKES WOMEN GORGEOUS.
AFTER GRADUATING FROM THE PAUL MITCHELL SCHOOL AND FURTHERING HER EDUCATION AT THE ADVANCED TIGI ACADEMY, SHE STARTED AS AN ASSISTANT TO SOME OF THE TOP STYLIST IN THE WORLD.
HAVING BEEN A STYLIST FOR OVER A DECADE SIENNA HAS TRAVELED ACROSS THE COUNTRY TO DO HAIR AND MAKEUP.
WHEN SIENNA DECIDED TO OPEN UP LOOK, SHE WANTED AN EXCLUSIVE, LUXURIOUS STUDIO FOR CLIENTS TO COME IN, BE PAMPERED, AND STRUT OUT.
"I LOOK AT YOUR HAIR AND MAKEUP AS A FASHION ACCESSORY. BE A FASHION FORWARD GENIUS AND TAKE CARE OF THE BEST ACCESSORY YOU HAVE. "
SIENNA