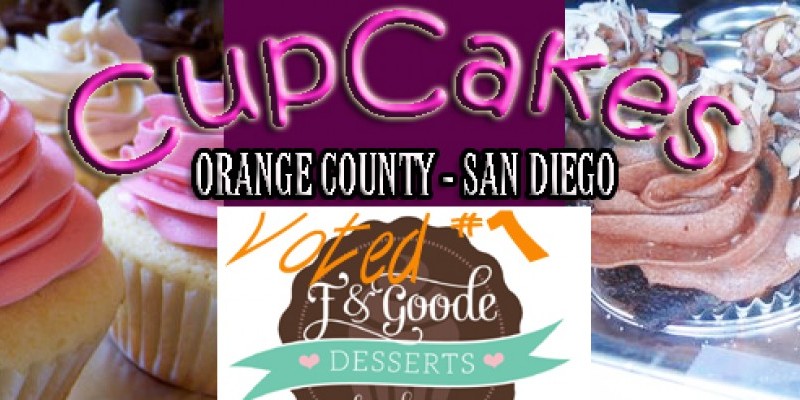 CUPCAKES ORANGE COUNTY San Clemente, Ca
Cupcakes Orange County CA

...

(949) 891-1673
YUM! ONE TODAY - Voted Best Cupcakes in Orange County and San Diego County!
Once upon a timethere was the greatest cupcake maker Chefenie in the land that lived in San Clemente. After graduating colunary school she got tired of driving her cupcakes hither and farther so she said Fastasic and so with (F) and Goode Deserts she built her first Cupcake Castle spot so all in the kingdom could find her and her sweet delightful deserts and cupcakes so all the land smiled and smiled happily ever after!
Fantastic (F) & Good Deserts is known for making cupcakes that explode with flavor in your mouth giving you a smile.
Experience A Cupcake Fairy Tale Come True!
Make it a Cupcake Day, Call Us Today (949) 891-1673